For added safety and visibility at night, you can add reflective safety fabric to your winter coat or raincoat for an additional $15.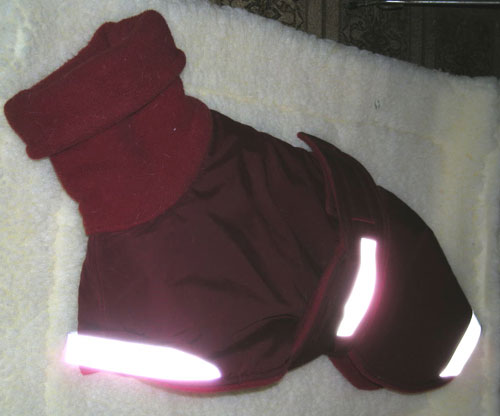 Wow! This Snow Angel really shines!
This safety feature is indispensable for walking in low-light conditions. We use Scotch silver tape, which is very bright.
The placement of the reflective strips as shown in the photo will help keep your dog visible from the front, side, and behind. However, if you would prefer a different placement, just make a note of it on the order form and I will gladly add the strips as you request.