Llike their namesake, the pita bread, these are cuddly beds made for dogs who love to burrow under the covers and snuggle up for their beauty sleep. This unique design is incredibly durable and washable. Just perfect for a pup (or two) seeking a hideaway! Order now or read on for more info...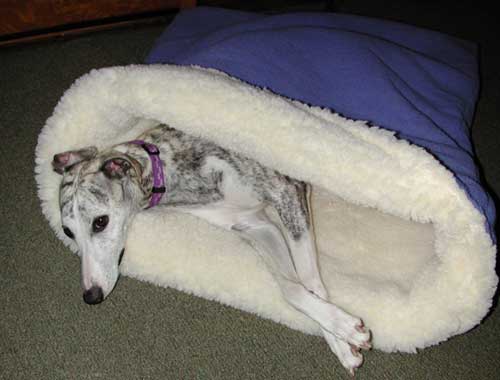 Lucy playing turtle in the pita bed - "can I save my place in the pita bed and still watch what everyone else is doing?"
Our high quality Pita Beds are super soft, durable, and long-wearing. They consist of an inside layer of thick polyester lambskin with an outside layer of fleece. All beds are machine washable; dry on line or in machine dryer on low or gentle.
Colors
Choose from these colors for the outer fabric of your bed:
Blue

CURRENTLY OUT OF STOCK AS OF 2/16/2018


Navy Double Velour


Sand


Oatmeal


Peanut (Medium Brown)

Also available but not pictured:

Cherry Red



(Unless noted these outer fabrics have a short fake fur nap of about 1/4" and can be machine washed and air or machine dried.)
To Order Your Pita Bed...
Size
Description
Price

Make a dog happy! Order a Pita Bed on-line!

Or order a gift certificate here.

Small
20" x 22" (small dog/puppies)
65.00
Medium
28" x 32 " (1 whippet)
80.00
Large
30" x 40" (2 whippets)
95.00
XL
40" x 50" (greyhound)
125.00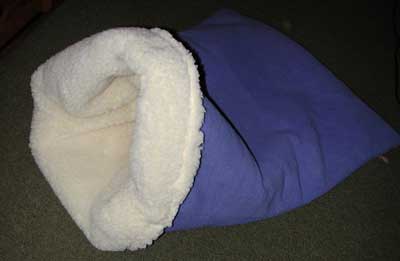 It's as cozy as it looks!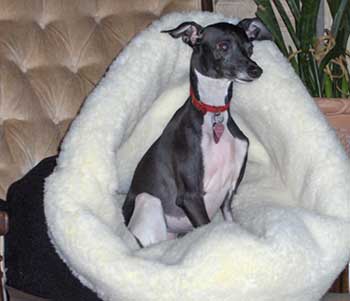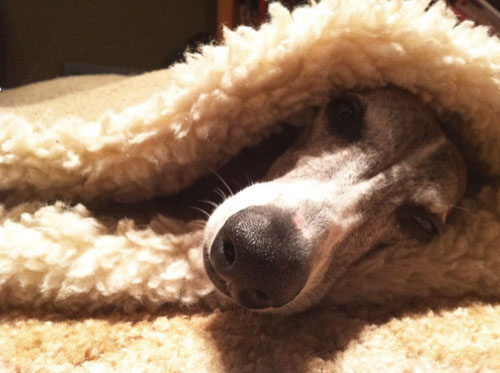 > Order a pita bed
> Order a gift certificate
> Questions? Contact us!